Burgundy Horse Tack Collection

The Burgundy Horse tack collection
Our Burgundy horse tack collection is inspired by the cross-country section of the ultimate equestrian challenge Eventing. Many eventing riders like to match their equestrian wear with their horse tack and the colour burgundy looks great on horse bridles, boots, girths, and saddle pads alike.
Our burgundy horse tack set can be ordered in our shop, individually or as a collection. We are able to offer savings if you would like to purchase the complete collection, please email us for more information. You can find more particulars of each individual item below.
The burgundy horse tack collection features the following products:-
Pink Equine Sport Interchange Crystal Flash Bridle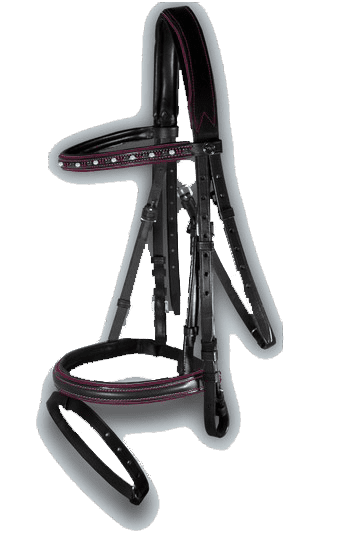 The Sport Interchange Crystal Bridle is made from soft black leather offset with Aubergine piping and stitching. The browband is set with Clear, Burgundy and Jet coloured crystal stones in a 1,1,1 formation. All our bridles feature removeable nosebands so that they can be easily swapped out when necessary.
Use our configurator to replicate the browband design or configure your own arrangement: Design your Own Sport Interchange Crystal Bridle
Mattes Burgundy Leather Close Contact Girth

Designed specifically to protect your horse's underbelly when jumping The Mattes Close Contact Girth is made from leather and covered in a luxurious burgundy coloured sheepskin. Available in Asymmetric, Crescent, or Athletico styles to fit the anatomy of your horse.
Order yours now using our online configurator: Mattes Asymmetric Close Contact Jumping Girth in Burgundy
Mattes All Purpose Sqaure Cotton Saddle Pad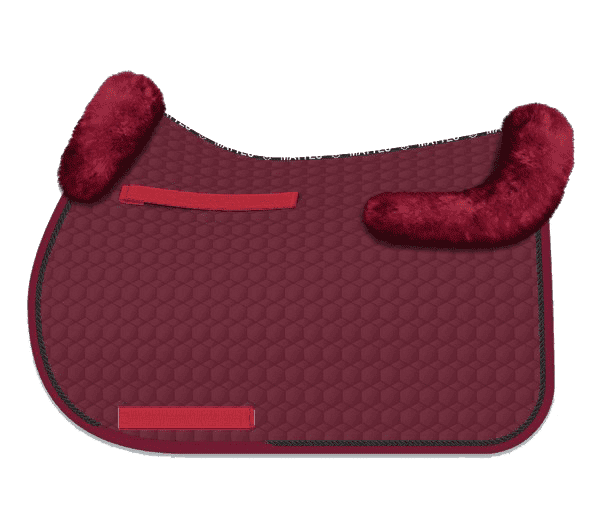 The Mattes All Purpose Square Saddle pad looks great on any horse, This particular pad is available in a burgundy cotton quilt and binding, with Burgundy Sheepskin front and rear and a black rope trim and red velcro straps.
Click here to order the Mattes Saddle pad now: Mattes Cotton Quilt All Purpose Square Saddle Pad
Pink Equine Aubergine Tendon Horse Boots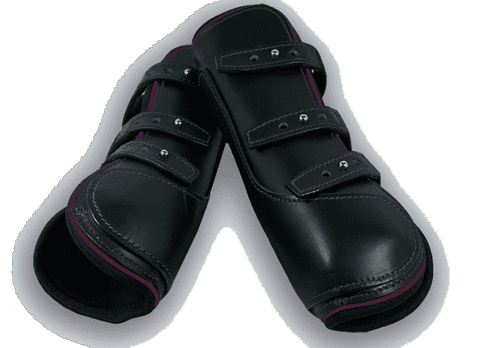 Made from supple leather and soft inner neoprene padding. Front tendon boots have been shaped for comfort, with a rolled edge to provide additional protection and cushioning. The boots are finished with matching aubergine piping and stitching. The tendon boots can be ordered individually or paired with rear fetlock boots.
Click here to order your Pink Equine Boots Now: Pink Equine Aubergine Tendon Boots
This complete collection is available to order now and perfect for riders of all abilities.