Pink Equine Horse Tack Shop
Pink Equine is thrilled to announce the opening of their newly refurbished horse tack shop situated on the edge of the Cotswolds, less than two miles from the stunning village of Broadway, 4 miles from the peaceful Medieval market town of Evesham and only 15 miles from Worcester and Cheltenham.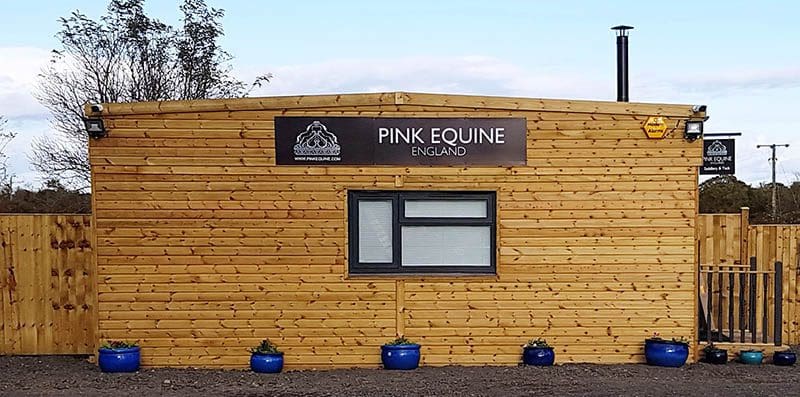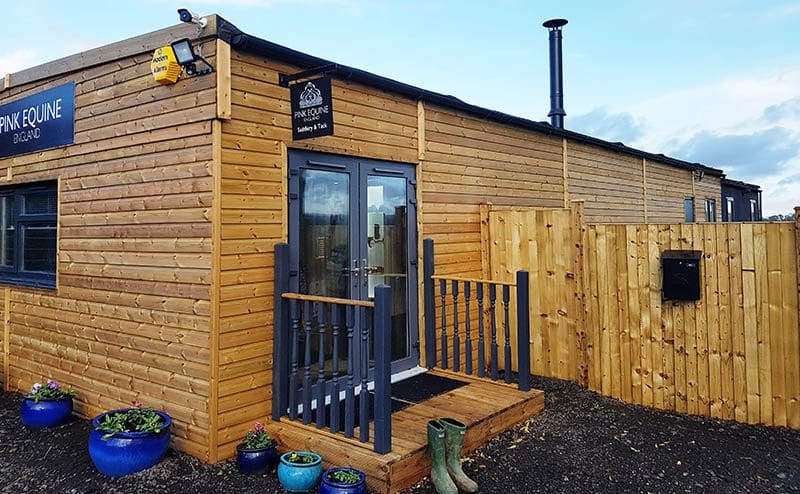 Why visit Pink Equine's horse tack shop?
Are you a horse enthusiast looking for top-quality bespoke equestrian gear? Do you crave style, customization, and unparalleled quality in every piece of tack? Would you love to enjoy a personalized equestrian shopping experience with a cup of tea or coffee?
Look no further! At Pink Equine, we're more than just an equestrian store; we're your partner in achieving equestrian excellence. Here's why you should saddle up and gallop right over to our equine shop:
1. **Craftsmanship Beyond Compare:** We specialize in top-quality custom made horse tack, featuring exquisite bridle-work, girths, saddle pads, grooming accessories and much more. Each piece is crafted with precision, using only the finest materials.
2. **Customization is King:** We believe in making your equestrian dreams come true. Choose from a variety of designs, colours, and styles to create the perfect piece of horse tack. Your vision, your way.
3. **Unmatched In-Person Experience:** Step into our riding shop, and you'll instantly feel the difference. See, touch, and appreciate the superior quality of the materials and craftsmanship. Our knowledgeable staff are here to guide you through the options and help you design the perfect tack for your horse.
4. **Personalized Consultations:** Not sure which style and design would suit your horse best? No problem! We offer free consultations to ensure your horse's comfort and style are prioritized and all our advice is warranted.
5. **Convenience and Comfort:** With ample free on-site, off road parking, you can shop with ease. And while you browse our stunning equestrian selection, you can enjoy a complimentary cup of tea or coffee. It's all about making your visit as comfortable and enjoyable as possible.
At Pink Equine, we understand your passion for horses. Whether you are a leisure rider, amateur or professional, a seasoned rider or simply passionate about horses, our bespoke ranges have something to suit all riding styles and levels of ability. We've taken that passion and channelled it into creating exceptional equestrian products. It's where quality, style, and a personalized shopping experience meet your high standards.
Saddle up for something extraordinary at Pink Equine. Your horse deserves the very best, and so do you. Visit our equestrian shop today and experience the difference.
ENTER OUR FREE PRIZE DRAW £200 GIVEAWAY
To celebrate the opening of our horse tack shop, we are offering one lucky visitor the chance to win £200 in vouchers that can be spent in our shop.
From now until the end of the year, a visit to our store grants you an exclusive entry into our fabulous prize draw (Maximum one entry per person, no purchase necessary see in store for details.)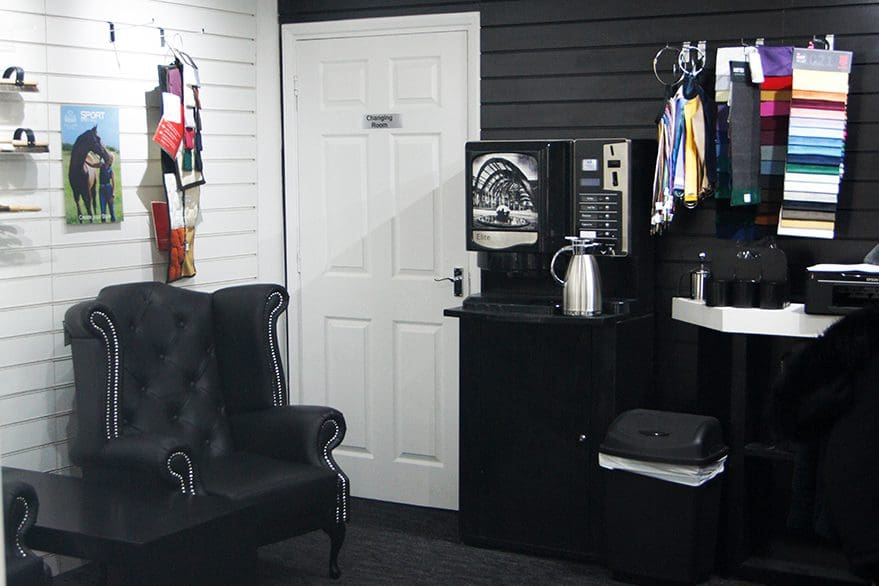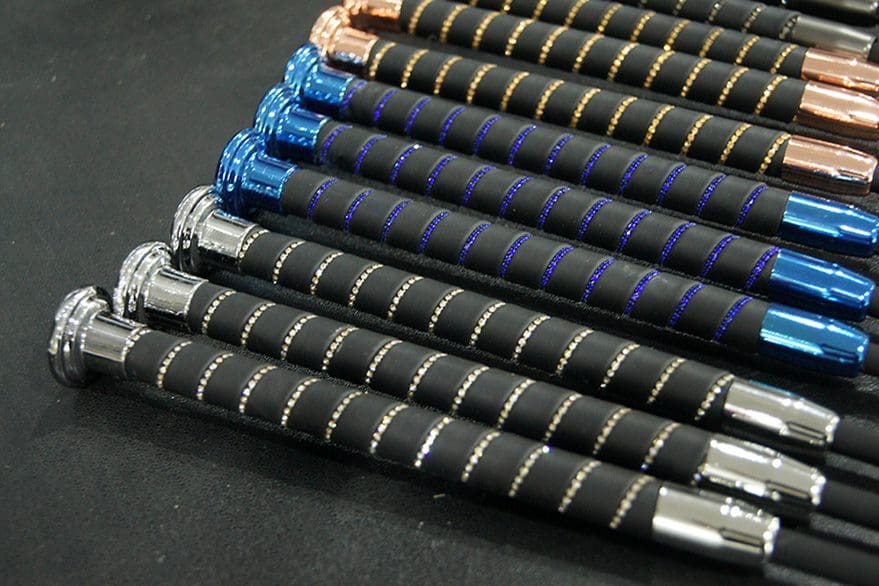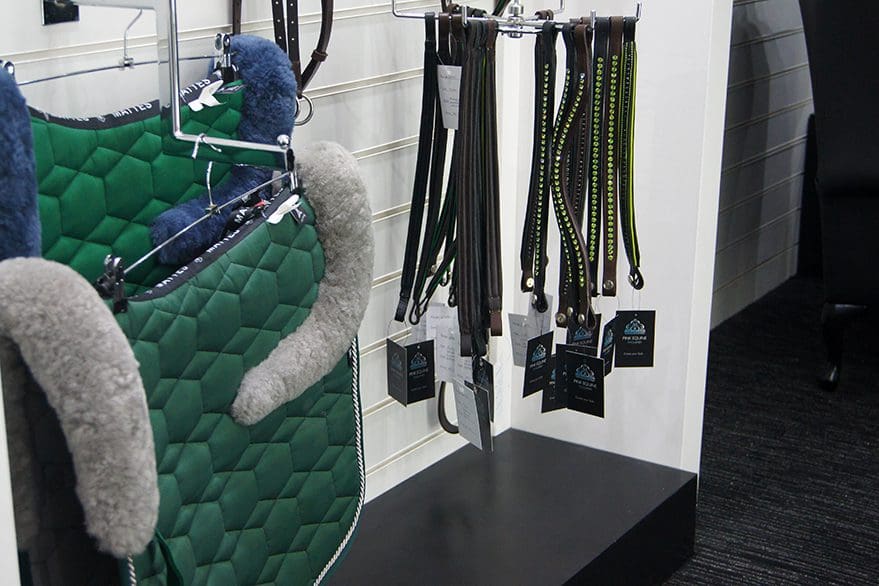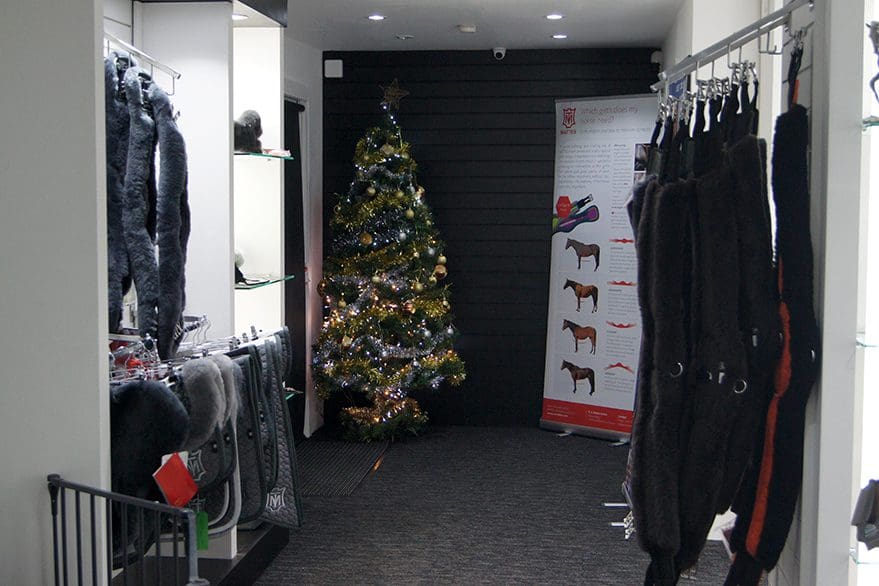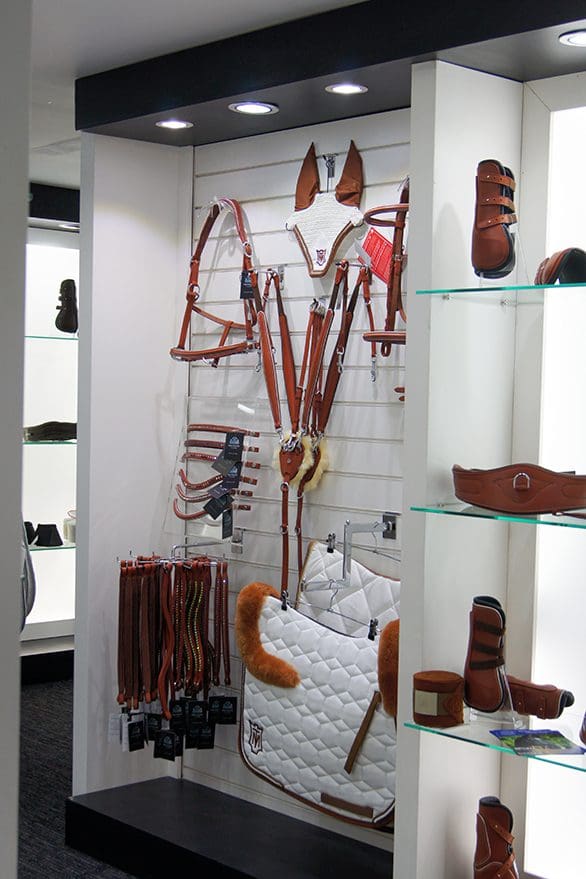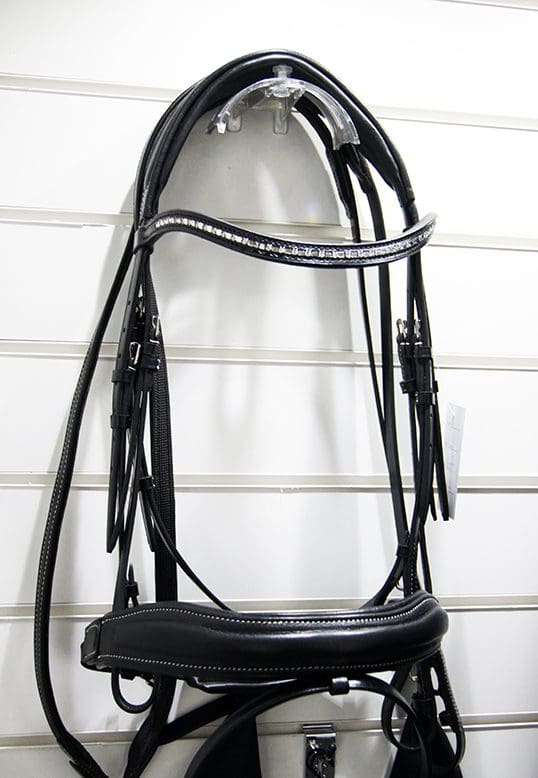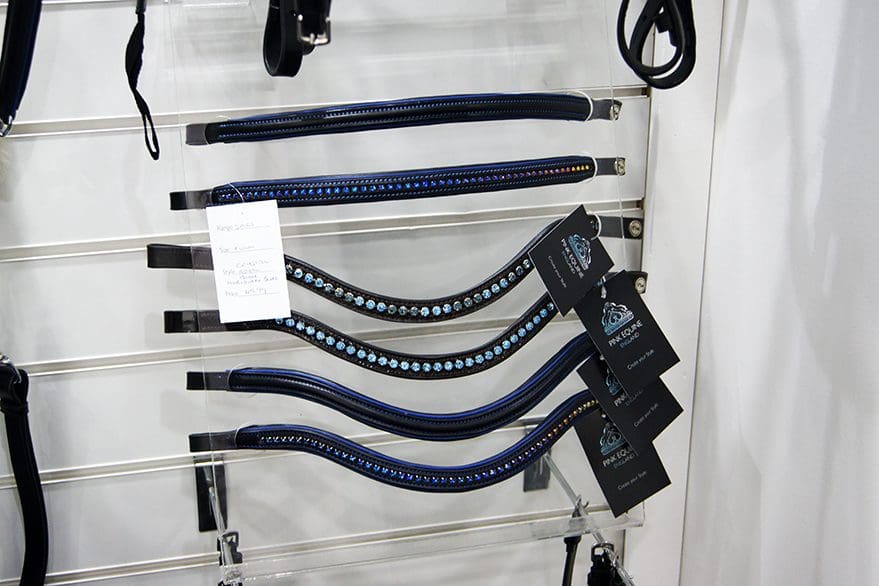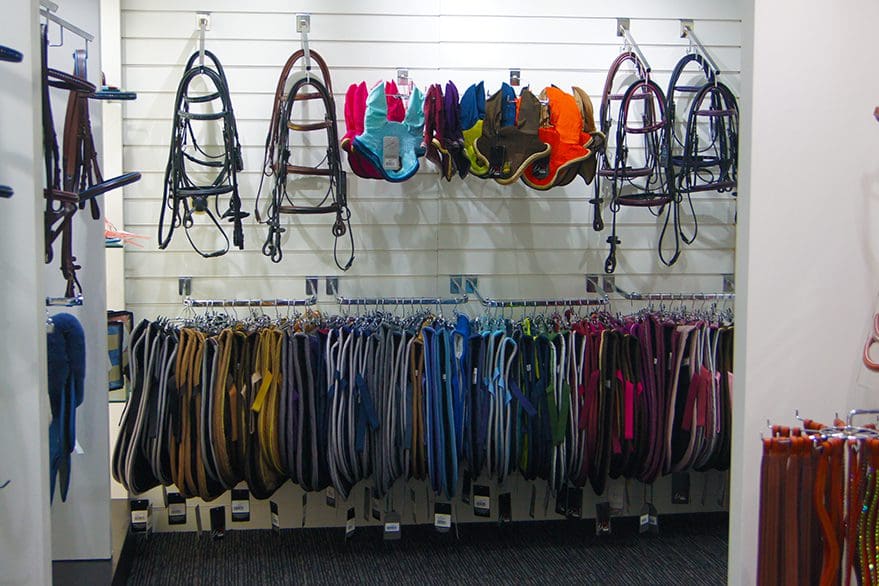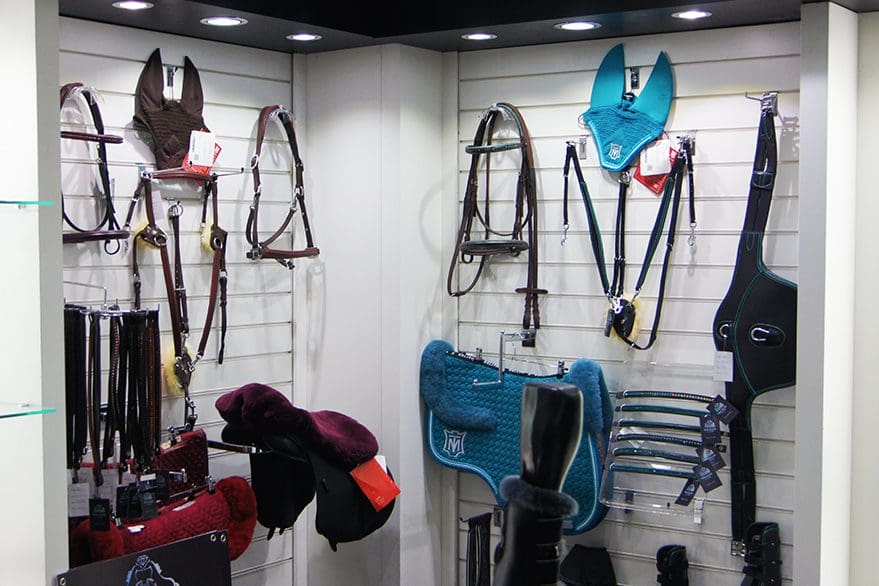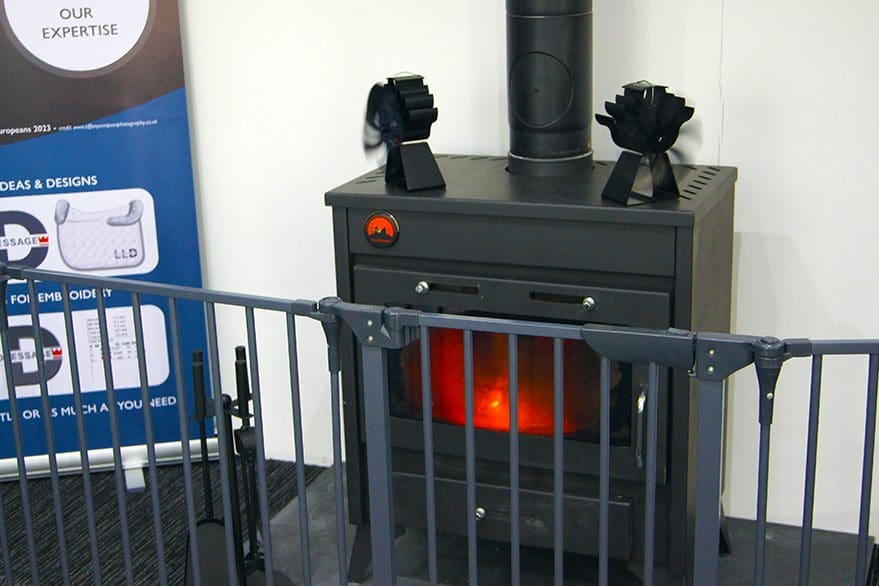 Embark on an Unforgettable Equestrian Adventure in the heart of the Cotswolds!
Get ready for a day of equestrian excellence and exploration that will draw you from hundreds of miles away. Your journey to our equestrian shop, promises to be a memorable experience, but here's how you can enhance your visit by turning it into a full-day adventure and an extraordinary day out:
How to find us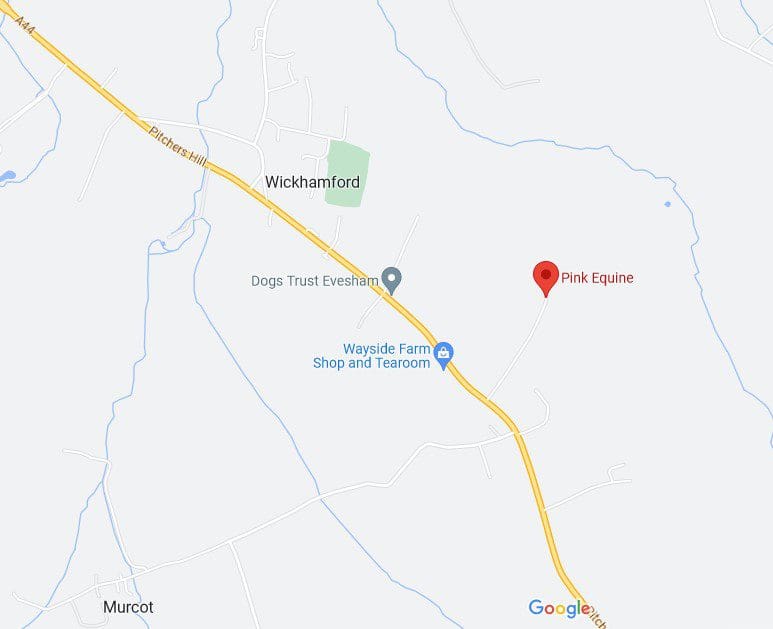 Our shop is situated off the A44 Pitchers Hill through Wickhamford between the stunning village of Broadway and Medieval Market Town of Evesham.
1. If you are travelling from Evesham take the A44 towards Broadway go past the Dogs Trust on your left hand side, Wayside Farm shop on your right and travel for another 200 metres until you see the Pink Equine sign on your left. Turn down the track by the sign and find us at the bottom of the track.
2. If you are travelling from the direction of Broadway take the A44 towards Evesham for approximately one mile after the roundabout. You will see a turning for Murcot on your left hand side and the Pink Equine sign is 100 metres further up on your right.
If you are travelling from further afield Bristol or Birmingham direction use the M5 and leave at junction 9 (Tewkesbury). Take the A46 signposted Ashchurch and Evesham. Follow the A46 all the way until you come to a roundabout marked A44 Broadway Road. Take the third exit and follow the directions marked 1. above.
If you are travelling from the direction of Oxford look for the A44 Woodstock and Evesham, follow the A44 all the way and then the directions marked 2. above
Visit Us
Whitfurrows Farm, Pitchers Hill, Wickhamford, Worcs WR11 7RT
what 3 words ///lodge.selling.beep
Opening Hours:
Monday Closed
Tuesday-Saturday 10.00am – 6.00pm
Sunday 10.00am – 4.00pm
email [email protected]
tel 01386833050