How to Cut Horse Stall Mats
Horse Stall Mats are commonly used in horse stables to prevent the animals' hooves from slipping or being damaged on the hard floor and also to reduce the amount of straw required. However, these mats can also get dirty quickly and be difficult to clean. Horse owners may find it difficult to clean a mat at home, let alone cut it to fit an irregular space at the stables. This article explains how to cut a horse stall mat without breaking the material. If you've recently bought a new mat and need to cut it, keep reading.
ABOUT HORSE MATS
The type of mat you choose will depend on your space, materials, and budget. Most Horse Mats come in a standard size of 6ft by 4ft (1.83m x 1.22m). This is helpful because it allows you to plan how many mats you will need for your stable.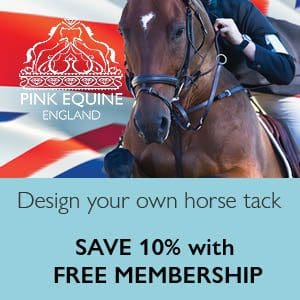 Mats come in a variety of thicknesses according to the job they need to do. For ponies and smaller horses, mats should be between 22mm and 26mm thick. For larger horses (up to 16.2hh) mats should be between 34mm and 36mm thick and for anything else between 38 and 44mm will be sufficient.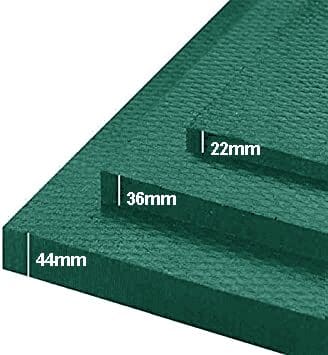 Of course the thicker the mat the more it will cost. You can buy a 6ft x 4ft by 22mm thick Bubble top Rubber Stable Floor Matting for around £45.00 or 2 Pink 6ft x 4ft x 12mm ArkMat Wall stable Mats for around the same price. 44mm thick mats cost around £100.
For a standard size stable of 12ft by 14ft, you will need 7 mats and have to cut one of them into three 4ft x 2ft pieces, hence the reason for this article, "How to cut horse stall mats".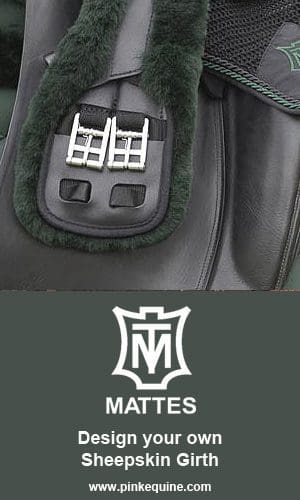 THE BEST WAY TO CUT A HORSE MAT?
There are various techniques used to cut horse mats. How you cut your mat will depend on several factors. The thickness of the mat and the type of material the mat is made from. There are many different types of horse mats, some are designed specifically for the floor and others for the walls protecting the horse's legs and hooves if they kick out. 
The different densities and thicknesses will dictate how you go about cutting your mat. Here are four methods of cutting rubber stable floor mats.
HOW TO CUT A HORSE MAT WITH SCISSORS
If you're cutting a thin plastic mat, you can use scissors, but make sure they are heavy-duty and sharp, otherwise, you may struggle to cut through and or may end up damaging the plastic. For thinner fabric mats, fabric scissors will make a better cut as they have been designed specifically for this job.
HOW TO CUT A HORSE MAT WITH A UTILITY KNIFE
For thicker rubber floor and wall matting up to 30mm, you should be able to cut through your mat with a retractable utility knife, or box cutter (also known as a Stanley knife). It is recommended that you fit a brand new utility blade, to ensure you have the best cut possible.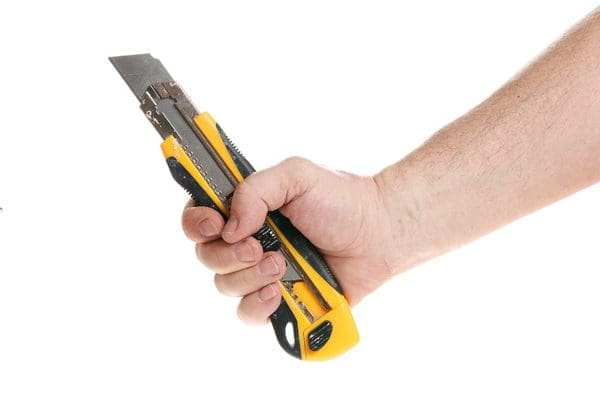 Measure the stables and work out how many full mats can fit in without the need for cutting. (It is recommended that you leave a 10 – 15mm gap around the stable edge because rubber expands in the heat and may cause the mats to lift up).
Mark the mat you need to cut with a clear line using a piece of chalk or a marker pen and proceed to make a first shallow score along the line. It is easier to keep your knife going in a straight line if you use a straight edge on the line as a guide. You should concentrate on the first cut being straight rather than too deep.
Once you have completed the first cut, come back to the beginning and start again with the knife. Don't press too hard, otherwise, you are likely to break the blade and leave part of it in the rubber mat. It doesn't matter how many times you need to repeat the process, it is more important that the cut is straight. Lighter steady cut strokes are the order of the day! When you feel like you are almost through, it is sensible to place a piece of board underneath the mat to protect the floor or make sure that you are on an ideal surface.

When you have finished cutting the mat check the measurement again. It is recommended to place any cut mats at the back of the stable.
HOW TO CUT A HORSE MAT WITH A HAND SAW
For thicker mats, it may be easier to use a hand saw as opposed to a utility knife. It is more difficult to get a straight line with a hand saw, so it is advisable to make the first cut with a knife so that the saw has a guide.
Place the mat on a bench and ask someone else to hold the mat whilst you cut. You will need a very fine blade as rubber is a dense material. Rubber can create a lot of friction and heat will make the rubber sticky, so you may need to cool the blade down or even replace it before you have finished the cut.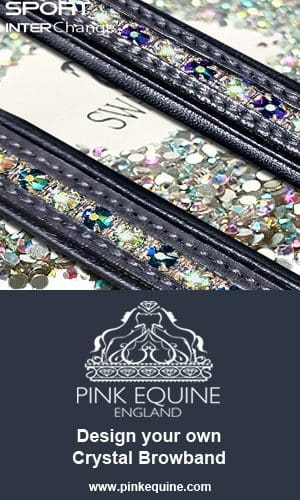 HOW TO CUT A HORSE MAT WITH A POWERED SAW
If you don't have the strength or tenacity to cut through the rubber horse stall mat with a hand saw you can use a powered saw. There are three types of power saws that can be used to cut horse matting. They are a jigsaw, a reciprocating saw, or a circular saw.
A jigsaw has a thin jigsaw blade that rapidly moves up and down and is useful for angled and curved cuts. The blades are very thin and it can be difficult to cut a continuously accurate straight line. Once again you can make the first cut with a sharp utility knife to help.
A Reciprocating saw is a machine-powered saw where the cutting action is achieved through a push-and-pull ("reciprocating") motion of the blade.
This should make light work of cutting through rubber stall mats, but the only downside is the accuracy of the cut. The push and pull of the blade will also create heat and may make the rubber sticky, so you will need to stop periodically or cool the blade down with water or cold saw lubricant, even WD40 may help.
Finally, the circular saw has a circular blade that rotates at a high speed cutting through the material as you push. The circular saw will cut through rubber horse mats with ease, and you can put the edge of the saw up against a straight edge wooden ruler to ensure a straight cut. A word of warning though. It is important to make sure the cutting setup is secure and that you are wearing the recommended protective equipment because circular saws can be extremely dangerous if it gets caught and kicks out.
CONCLUSION
There are many solutions to cutting horse mats. Our advice is to ensure you have the correct tool for the thickness of the mat you are trying to cut. Measure carefully and take your time with the cutting so that you don't end up wasting the mat or resulting in a crooked edge.
ABOUT PINK EQUINE
Pink Equine has been a market innovator in horse tack since our inception in 2007 and we have created some stunning colour matched collections to give you an idea of just what is possible. Whilst our unique designs offer you the rider the means to coordinate the look of your horse, make a fashion statement as well as look amazing, we believe that first and foremost horse tack should function correctly, and incorporate the best materials and design to provide maximum comfort for the horse.
For example, our Sport Interchange range of colour piped bridles, browbands, girths, and headcollars is unrivalled. Elegantly designed from premium Italian Leather with subtle coloured leather piping, finished by hand and fully protected by our quality guarantee.
We've also recently added to the brands we retail by partnering up with E A Mattes, who in our opinion make the best fitting and highest quality ranges of saddle pads, sheepskin girths, and other accessories that you can buy. The attention to detail and product quality, combined with a personalized shopping experience and bespoke manufacture, match our own high standards and fit seamlessly with our own bespoke range of horse tack. The Matte's range of colours and styles can be coordinated with our own bridle work, enabling you to create a complete matching collection for your horse and we are really excited to be working with them.
This year our goal is to create a real community spirit with our visitors and customers in two ways. Firstly by adding featured content in the form of helpful articles such as this one and secondly by setting up free membership to the Pink Equine club, where members can enjoy a 10% discount off all regular products as well as free competitions, a regular newsletter, detailing the latest articles, early access to the addition of several new ranges we are planning to introduce, as well as special discounted promotions. So why not join our Pink Equine club today?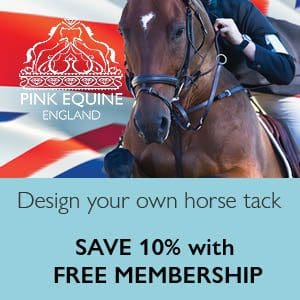 Back to Blog