How to ensure your horse bit fits properly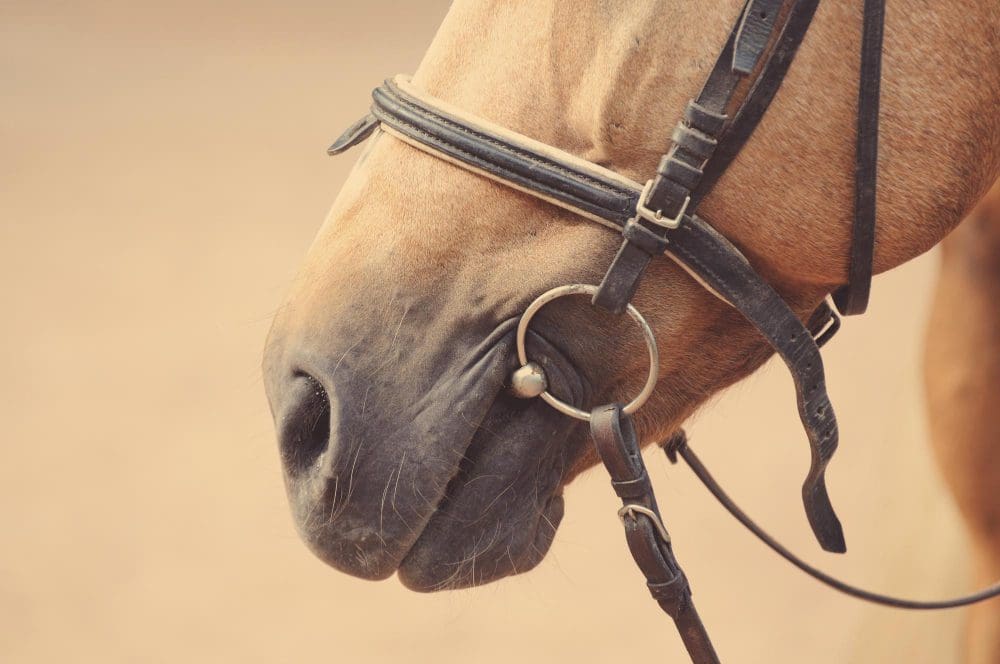 It is common practice to engage the services of a qualified saddle fitter to ensure the saddle is sitting correctly on your horse, but how much do horse owners worry about how the horse bit fits?
Horse bits have been around for a long time. Before the discovery of metals, bits were made of bone, wood, or leather and consisted of a simple bar that sat in the gap between the teeth in the horse's mouth. When metal was eventually conceived, bits were made from bronze, iron, and nickel and designs were harsh compared to today's modern bits.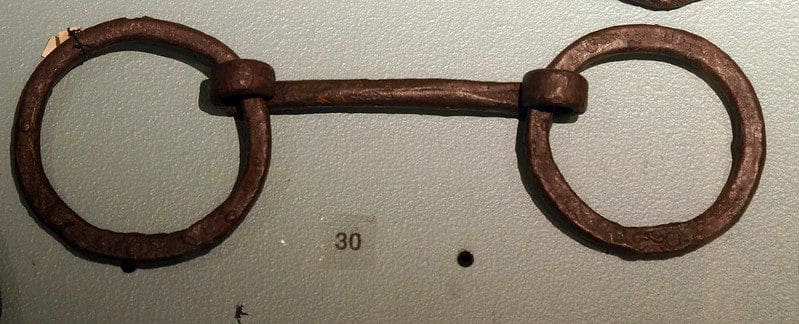 Traditionally horse bit purchases have been made on a best-guess basis or determined by advice received from other more experienced riders, or the latest "trendy" bit being used at the local stables.
Over the years improvements in horse welfare, physiology and technology have seen the growth of a multi-million-pound bit industry and the emergence of several key bit specialist businesses such as Sprenger Bits and Neue Schule. These companies have spent a lot of money using the latest technology and design to overcome bit fit problems, producing the most effective bits for your horse.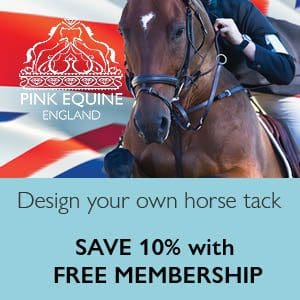 How to find the right bit that fits properly?
If you don't already have a bit that fits nicely which you can use as a guide and measure from (see our article on how to measure a horse bit) there are two ways of finding the right size bit for your horse. The first way is to do it yourself and the second way is to employ the services of an expert.
The DIY Method of bit fitting
Considering the importance of a well-fitting bit, if you don't know the size of your horse's mouth, there doesn't appear to be an abundance of solutions enabling you to take an accurate measurement, however, there are a few ways to obtain the correct size of the bit and bit sizing tools available to help you find the best bit fit for your horse.
Download a paper slide ruler from the internet and make up a template using card material. The slide rule is placed up against each side of the horse's mouth, and the corresponding measurement is read from the scale. If you are going to use this method, make sure the ruler is made from a sturdy card and that the markings are clear and accurate and secondly that your horse is happy to have a ruler placed up against his face.
Many bit providers offer online templates such as the one from Sprenger (shown below) which you can download and use to assess the size of the bit required. They are also available for purchase in a sturdier metal version. The downside to these is that each manufacturer's template will be designed with their own brand of bits in mind.
You can purchase a plastic or metal bit sizer from a tack shop or online equestrian retail outlet, such as the one shown below. The bit sizer is placed in the horse's mouth and the corresponding measurement is read from the scale. If you want to take the measurements yourself and can afford a bit sizer, this is probably one of the most accurate methods at one's disposal.
If none of these options are available, you can opt to use a piece of string or wood to mark the sides of the mouth and measure the distance between the marks, although this is a less accurate method than other options.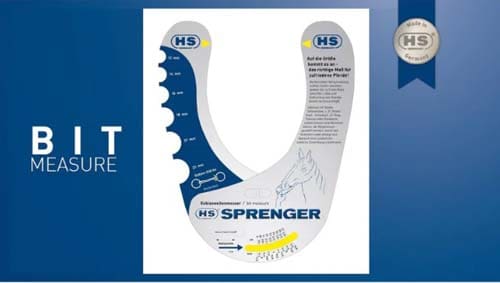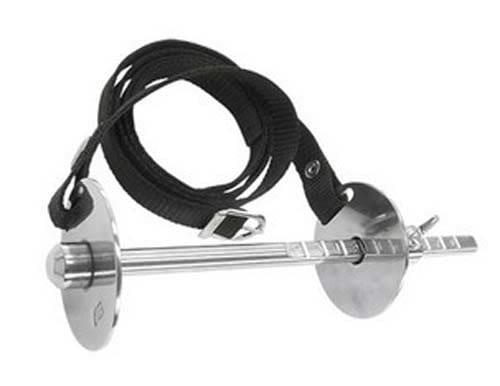 Use a certified Bit Fitter
Hopefully just as an increasing number of riders have come to realize, reading this article you will also appreciate the need for a professional bit fitter. Up until a few years ago, the training and qualifications required to fulfill the role of a qualified bit fitter had never been clearly defined.
In the UK Lantra The National Training Organization for Land-Based Industries stepped in to create a specific training program for practitioners who wanted to offer this service. Lantra, is certified by the British Standards Institute (BSI) and provides over 350 specialist courses and qualifications, many of which are recognized by Ofqual, SQA, and Qualification Wales. They offer numerous equine courses, one of which is "Foundation Fundamentals of Bits and Bitting".
This was closely followed by a brand-independent "Neue Schule Academy Bit & Bridle Fitting course". The course has been certified by Lantra and those completing the course will receive official recognition as fully qualified bit fitters. A simple google search for "Qualified bit fitters near me", will provide you with a list of qualified consultants. A specialist bit fitter will have all the tools required to take accurate measurements and a wide selection of bits to try on your horse. We recommend using a specialist that has been accredited by Lantra as a bit/bridle fitting consultant.
What is the best way to ensure your horse bit fits properly?
If bit length was the only consideration in finding the right bit for your horse, then it would be a relatively simple procedure and safe to do it yourself. Unfortunately, just like every human is unique, no two horses' mouths are the same. Bit design varies enormously and it is commonplace for many owners to use a bit that is too short (shorter than the mouth) or too long, in some cases more than 10mm longer on either side than the width of the mouth. Most experts agree that there should be no more than a 5mm gap between the mouth and the bit ring on a loose ring snaffle bit and for bits with fixed side parts they should be one size smaller than the loose ring snaffle.
Bit thickness is also another common issue. Whilst some equestrian bodies provide rules on the minimum thickness of a bit, there are no upper limits. However, studies have shown that a horse's mouth cavity is actually smaller and flatter than originally thought and that there is no relationship between the size of the horse and the horse's mouth. The average horse has enough room for a bit that is 14mm thick and there is no room in any horse's mouth for a bit thicker than 22mm. Unfortunately, many owners use a thicker bit than necessary in the belief that it causes less pressure on the mouth, when in fact the opposite has been shown to be true and thicker bits can cause unnecessary compression of the tongue.
A bit specialist, or a dentist, should be able to determine the correct thickness of the bit required, but you can do it yourself using the "two-finger" test. Place your index and middle finger together in the gap in the horse's mouth where the bit normally sits. Push the tongue to one side and when the horse starts to chew the teeth come together and you will feel pressure on your fingers. If you feel firm pressure on both your fingers the recommended thickness is between 14 – 16mm. If the pressure is light then the thickness required will be 16mm – 18mm. You can check this by allowing your fingers to slide together in the gap and measuring the overall circumference of your fingers where they cross.
As we have discussed, bits come in all shapes and sizes and are not just produced in a straight line between the bit rings. So whilst you may be measuring your horse for a bit in a straight line, don't forget to take into account any curve shape in the bit when making your calculations
Finally, horses can suffer from a myriad of problems caused by a problem bit. These are typically referred to as "horses with fussy mouths" and there can be a wide variety of causes, that only the use of an expert will fix.
On the face of it, the purchase of a bit for your horse seems a simple process, but as we have discovered it can be much more complicated than it first appears. A correctly fitting bit is just as important as a correctly fitting saddle and you will notice a marked difference in behaviours between a horse with a poorly fitted bit and one with a properly fitted one, which is why, as you would engage the services of a qualified saddle fitter, we recommend the services of a certified Bit Fitter.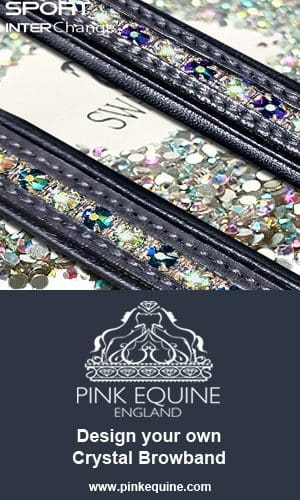 About Pink Equine
As well as innovators in horse tack design since 2007, we have also been working hard on our Pink Equine Blog, to bring you informative and interesting articles such as this one. Whilst you are here, we hope you will take a bit of time to explore our site and view some of our unique horse tack designs, as well as the beautiful and technically proficient range of saddle pads and girths by E A Mattes. If you want to receive more articles as and when they are published, enjoy a 10% discount off all ranges on our website, then join us by registering FREE as a member.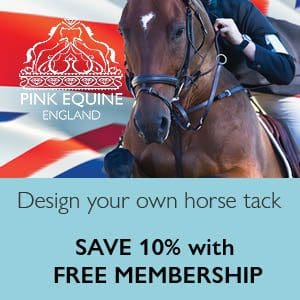 Back to Blog