The Launch of Pink Equine's Redesigned Website
After six months of hard work behind the scenes, we are proud to announce the launch of the newly redesigned Pink Equine website.
New Launch of Pink Equine's Redesigned Website
The redesigned website boasts a clean layout, a more modern and intuitive feel with a logo to match and reflect the personality of the company. Consistent site-wide navigation featuring a structured drop-down menu makes the user experience as simple as possible and helps you easily find your way around.
Getting the right size and making sure an item will fit your horse correctly can be an issue, so we have also introduced a range of new content, to assist customers with choosing the right products to buy, including a comprehensive library of help guides, which you will find in the drop-down menu. Access to product features, delivery, returns, reviews, and size guides are now easily accessible on each product page.
The website is fully responsive to mobile devices, making it easy to navigate on many web browsers and devices and ordering is now easier with a range of new ways to pay, including Apple Pay and Google Pay as well as PayPal credit.
Both our ranges of bridlework and the Mattes ranges of saddle pads and girths are fully customizable. Our online horse tack design software we like to call the "Configurator" enables customers to create bespoke designs and see what they will look like before buying using our design and build tools. You can select your exact required options and see the final result of your product before you buy, by saving it or even printing it out, allowing you to design a whole range of horse tack items.
WHAT'S NEW FOR 2023?
Our goal is to try and cater to as many customers as possible and we know from feedback that some customers want to take advantage of the superior technical designs and use of quality materials that go into the horse tack that we sell, but aren't as bothered about them being in a certain colour or trim. So we start 2023 with an offering of Mattes and Pink Equine's more popular products that are either obtainable on short order or in stock and available for immediate dispatch. Pink Equine in stock bridles, Mattes in stock saddle pads and girths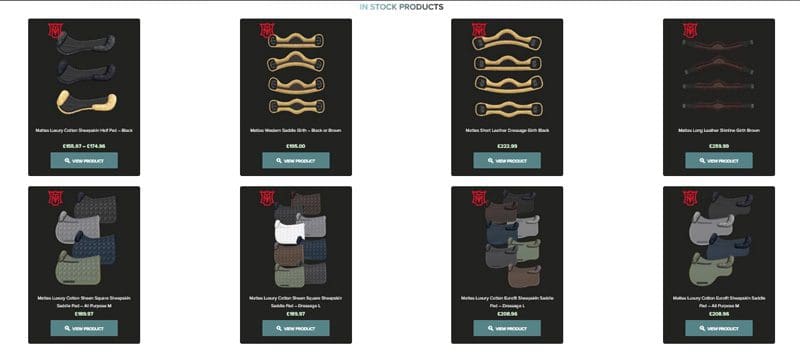 We are also in the process of adding featured content in the form of the "Pink Equine Blog" which will provide help and advice on all aspects of Horses, Horse Health, Horse Riding, Equestrian Disciplines, and Horse Tack, so make sure you bookmark the page and check back regularly.
We aspire to create a real community spirit with our customers and in this vein have set up Free membership to the Pink Equine club. Members will enjoy a 10% discount off all regular products as well as free competitions, a regular newsletter, early access to new products, and discounted promotions in addition to the member's discount.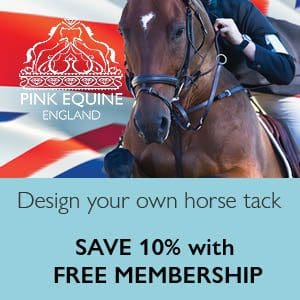 Finally, we have created color-matched collections of horse tack that have been influenced by different equestrian disciplines. We will be adding to the collections over the coming months, but hopefully, this inspires you or at least helps stimulate your creative juices and gives you a taste of just what is possible.
This year we are currently looking at several additions to the ranges we sell, but as always the quality of the product is of paramount importance as well as the ability to fit in with our existing ranges of horse tack. So why not join our Pink Equine club (It's free) you will be the first to find out when they are launched.
Back to Blog