Interested in buying an E A Mattes Equestrian product and want to know why you should buy? Well here are 5 great reasons for you to choose Mattes over other Brand Names:-
Each E A Mattes item is handmade
Mattes use only the very best quality natural materials
Each item is bespoke and manufactured according to your designs and colour combinations
Each item has been thoroughly tested and is technically proficient
Mattes stand the test of time having been in business over 150 years
Who are E. A Mattes?
It's good to know E.A Mattes have been in business for over 150 years. Founded in 1867, they specialize in leather tanning, specifically sheepskins, sheep and goat leather.
E. A. Mattes are the go to company for their sheepskin and lambskin covers? They have been supplying companies like Bentley and Boeing for years and are an exclusive supplier to Mercedes-Benz. E. A. Mattes have been one of the leading manufacturers of car seat covers for several decades and are ISO certified. Mattes source all their skins from Australia, but have very strict selection and quality control, which means that only the top 5% of skins make the grade and are used in the manufacturing process.
In the 1980's there was a necessity for quality equestrian products and Mattes saw an opportunity to fill a much needed gap in the market. They have been manufacturing high quality equestrian products ever since. The companies ethos is to produce the highest quality equestrian products possible. Mattes work closely with professional riders, saddle makers, veterinaries and osteopaths, to ensure that the products are not only stylish, but completely functional, providing supreme comfort for the horse and assistance for the rider.
How do you pronounce Mattes?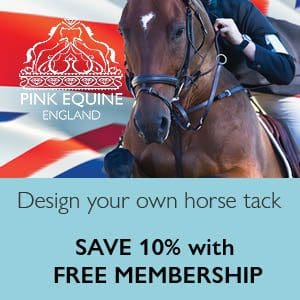 Most people pronounce the word as "Mats". However the correct pronunciation is "Mat-ez"
What products do E A Mattes sell?
Their equestrian products range from English and Western saddle pads, contoured saddle pads (Numnah's) and half pads, to seat savers, sheepskin and leather girths, fly veils, horse boots and even horse rugs. The attention to detail and product quality, combined with a personalized shopping experience and bespoke manufacture, match our high standards and fit seamlessly with our own bespoke range of horse tack. The Mattes wide range of colours and styles can be coordinated with our own bridle work, enabling you to create a complete matching collection for your horse.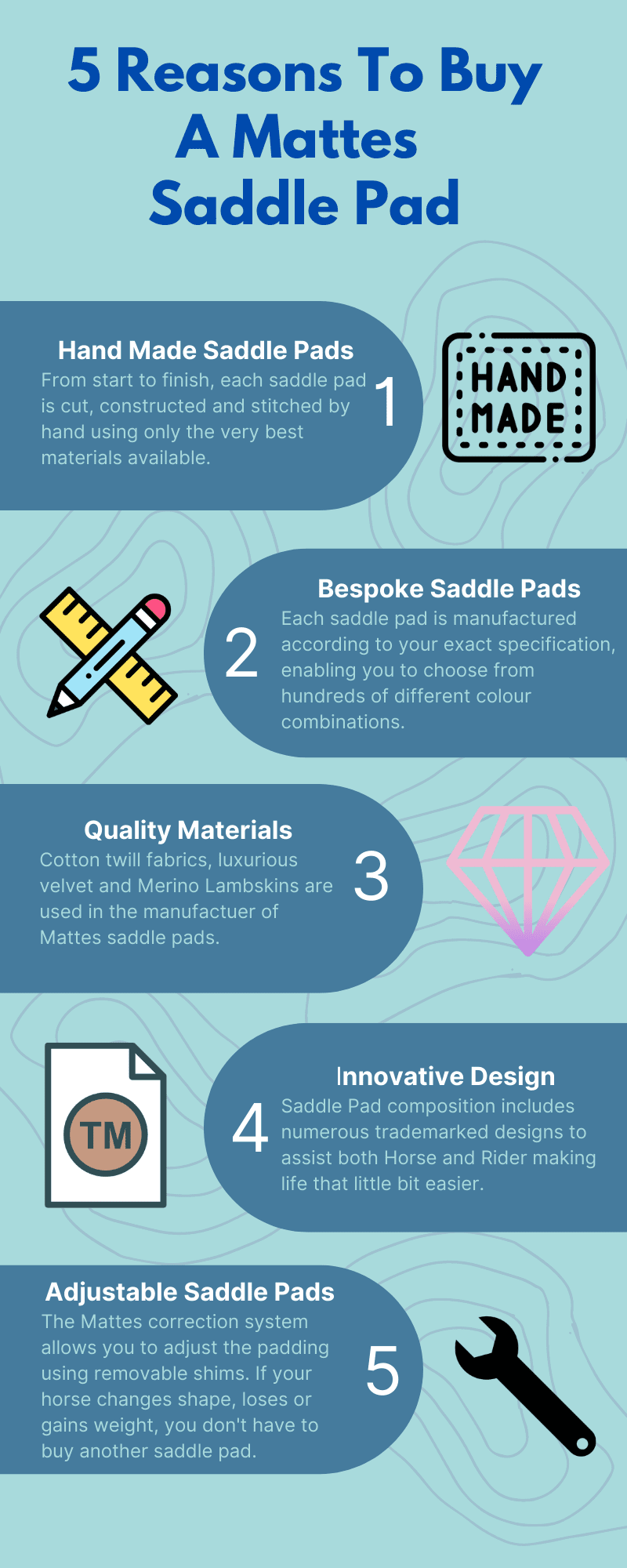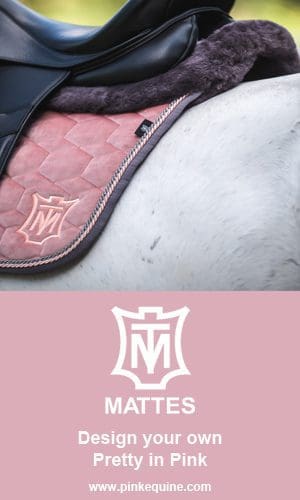 What are E A Mattes Equestrian Ear Bonnets like?
E A Mattes sell a range of luxury ear bonnets. Hand crocheted from the finest Egyptian cotton and a choice of over 40 different colours with the option to add different colour bindings, up to three rope trips, with or without the Mattes logo. Available in Medium Large or Extra Large sizes.
Why Buy your Mattes products through Pink Equine?
There are a number of reasons why you should buy your Mattes products through Pink Equine.
You cannot purchase Mattes products direct. Mattes will only sell their products via retailers in the UK.
We are the only UK retailer that has built it's own online design software, you can design, view and purchase your item directly on our website.
When you are spending money on a bespoke product, we believe that not only is it important the fit and look is 100% correct, but that you are able to see what the final product will look like before purchase.
Although we are based in the UK, we sell Mattes products all over the world.
Mattes products match our own bridle work, allowing you to create a complete colour matched collection.
We are happy to discuss your requirements, answer any technical/design queries that you may have over the phone, via email, text or Facebook messaging.