What is the role of British Dressage in Equestrian Sports
If you are truly passionate about the equestrian sport of dressage, then it is important to know the role that British Dressage (BD) plays in the sport. In Great Britain, if you want to take part in an affiliated dressage competition, whether at the grassroots level or the ultimate International competition, then you will need to be a British Dressage member (either free or paid).
The Role of British Dressage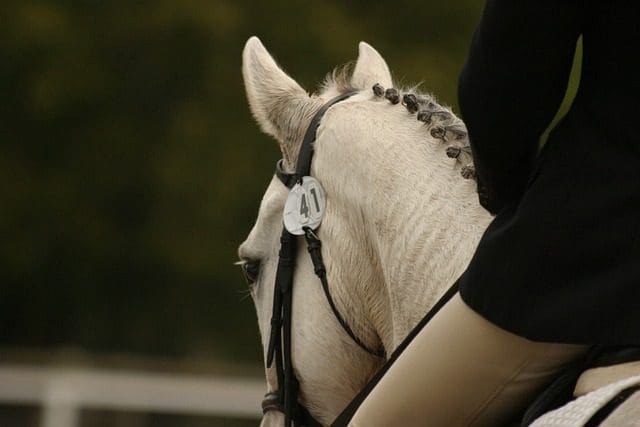 British dressage is a National Company established in 1998, responsible for regulating the sport of dressage in the UK, and the governing body for the Olympic sport of Dressage and the Paralympic sport of Para-dressage. BD is affiliated with and regulated by the UK's National Federation Governing Body The British Equestrian Federation (see our Equestrian Organizational Chart for more information).
The competitive sport of dressage was introduced to the UK in the early 1960s via the  British Horse Society under the guidance of their BHS Dressage Group arm. Approximately 8 competitions were held with just over 100 members. Fast forward to today and BD have around 17,000 members and organizes over 2400 shows at over 180 different venues.
British Dressage Company Structure
The present-day board is made up of ten directors including the current chairman Jill Day, who was appointed in October 2022 and who is responsible for leading and determining strategy and the direction in which the Company moves forward.
In turn, the strategy is implemented with the advice and expertise of technical and regional committees, as well as senior management and approximately 30 full-time members of staff at the BD headquarters at the Meriden Business Park in the West Midlands. To make it easier to find out about local, clubs, competitions, dressage training, and news, the country is split into six regions, North and East, North and West, South & East, South, and West,  Scotland and Wales. Each region has a Development Officer, whose job is to organize all of the regional training and activities and work with local competition venues.
British Dressage is responsible for codes of conduct, including horse and rider health and horse welfare, British dressage rules and regulations of the sport, including the laws around dressage legal bits, and the formulating of dressage tests at all levels. This includes the supervision of judges, coaches, and stewards, as well as an army of volunteers and the administration of membership, competition results, rankings, and the ultimate decision as to who represents Great Britain in dressage at an International Level.
Download the company strategic plan for 2020 through 2024.
For more information visit British Dressage.