Should you leave a headcollar on a horse?
Are you in the habit of leaving the headcollar on your horse? Are you concerned about the well-being of your horse?
Many people like to use a headcollar when their horse becomes harder to catch. If you have been doing that, you're not alone. In fact, you're part of the majority. Having said that, it does not mean that your horse should have a head collar/halter 24/7/365.
Should You Leave a Head Collar on a Horse?
There is nothing wrong in putting on a head collar on a horse that is playing hard to catch. However, leaving it on when your horse is out in the field isn't really recommended. There are some horse owners that leave the head collar on all the time. Their horses don't get hurt or injured but it does not mean that your horse will have the same experience. More often than not, a head collar on a horse results in an injury to the horse when the collar gets caught in the fence or something else. A head collar on its own also has the potential to cause irritation and injury. Learn more here.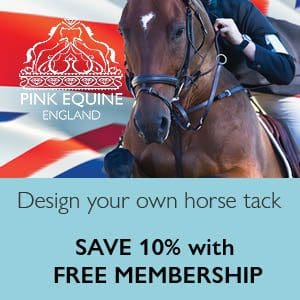 Choosing A Safe Headcollar
The answer to this conundrum is to choose a headcollar that is safe. If all the head collars look the same to you, they actually are not. There are collars that are safe and then there are those that are likely to result in fractures, cuts or bruises to the horses. The most important factor that matters when it comes to safety is the force required to release it. If it releases at the slightest pull, there is no point in putting on a head collar. On the other hand, if it does not release even with an upper extensive application of force, it could lead to serious injury to the horse's head. Even worse could happen if the horse panics.
Typically, you'll find collars made of either leather or nylon. Leather is the traditional choice. It has that rustic, old school look. One of the biggest weaknesses of leather is that it's not that difficult to break. Nylon collars are typically wide and heavy but these have a soft texture which means these are unlikely to hurt your horse. There are also rope head collars. These are extremely sensitive for the horse when a thin rope is used. One of the biggest benefits is the ease of cutting in case you need to release it quickly.
Choosing the Right Size
Head collars are sold in sizes ranging from small to extra-large. The small ones are meant for ponies whereas the medium-size collars are meant for stallions. Ideally, you should choose a collar with adjustable nose band. It is not only more comfortable for the horse but you can also loosen or tighten it without too much effort.
Breakable or Unbreakable Head Collars
As far as choosing between these two types is concerned, it is largely about training practices and how safe you want things to be. Some horse owners like to have halters that do not break. On the other hand, there are also owners that believe that an unbreakable halter may lead to serious injury to their favourite horse. If you plan to keep the halter on at all times, there is no doubt that you should go for a breakable collar. In case the collar gets caught on a fence post or on a bucket, the horse will be able to break free without any serious injuries.
Type of Head Collars
There is a wide range of head collars available in the market for specific functions. Keep in mind that many of these types are meant to be used in special circumstances and should not take the place of standard collars. Here's a list of some of the more prevalent types of head collars:
Grooming Head Collars — These are closely fitting pieces that are designed to enhance access to the horse's face during washing or brushing. These are available in both nylon and leather and do not offer much control.
Shipping Head Collars — These are specifically designed for shipping to prevent injuries to horses during transit. They have a specific lining on the straps to reduce friction and risk of injury to the horse.
Training Head Collars — As the name implies, these are specifically designed to train horses into desirable behaviour. They have special straps for putting pressure on the head to reinforce particular behaviour.
Show Halters — There are also decorative collars that are designed to look great and present an excellent image. These are typically made from fine leather.
Overall, many horse owners like to use collars when their horse becomes harder to catch. However, leaving it on 24 x 7 isn't really recommended. It could lead to injuries if the collar gets caught on a bucket or something else. In such cases, it is recommended to use breakable collars. A part of these collars will break if sufficient force is used by the horse thus saving them from injury. There are different types of collars and collars made of different materials. You should make sure to choose the right size, right material and right type to ensure the utmost comfort for your horse.

Back to Blog