Brand New Horse Tack Shop opened in the heart of Worcestershire
Visit our new store and immerse yourself in the tactile delight of our own curated ranges of horse bridles, browbands and matching girths, saddle pads and many other accessories, that you won't find anywhere else!

If you appreciate quality and want something that is technically proficient, but truly unique, come and visit us to see just what is possible. We want to make your shopping experience a truly memorable one. Feel free to pop in for a browse and a chat to find out more about the ranges of horse tack that are available.

Nestle into the plush embrace of our luxurious Chesterfield armchairs, where comfort meets style, and let the worries of the day melt away. Sip on a steaming cup of perfectly brewed tea or coffee, elevating your design discussions to a delightful level of relaxation. Here at Pink Equine, we don't just offer products; we provide an atmosphere. Let us accompany you on your design journey, where warmth, quality, and style converge seamlessly.
From now until the end of the year a visit to our store grants you exclusive entry into our fabulous prize draw to win a £200 voucher
CLICK HERE FOR MORE INFORMATION ON OUR EQUESTRIAN SHOP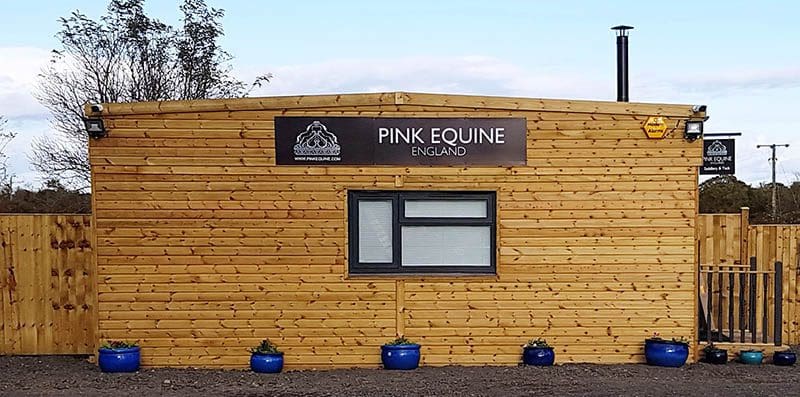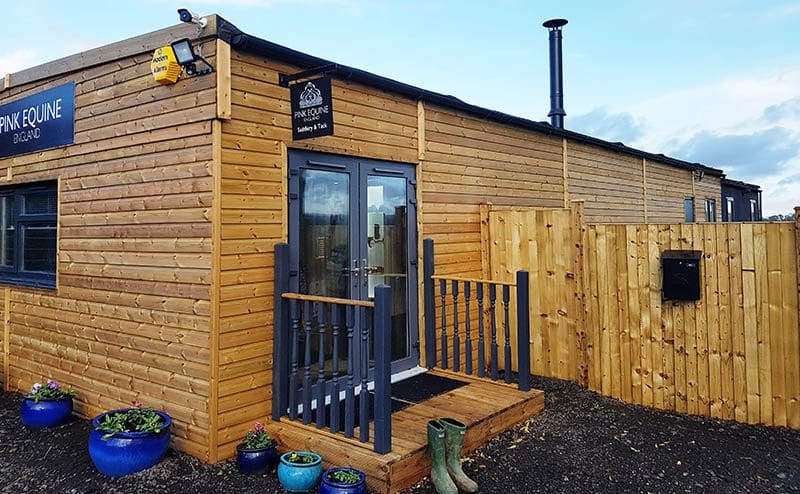 We are not just another run-of-the-mill equestrian retailer selling all the same products. In fact, we couldn't be more different and here's why.
We offer our experience
As passionate horse owners with decades of experience in the equestrian retail industry, we understand the deep bond between horse and rider. With this in mind, we design our own Horse Riding Equipment and know exactly what works best for your horse and how to ensure a perfect fit. Allow us to share our expertise and passion with you.
We offer exceptional customer service
At Pink Equine, we take customer service to heart and are always willing to go the extra mile to ensure your satisfaction, whether you have questions about our products, or need help finding a solution, to a particular problem, we are here to lend a helping hand. Even if it is outside working hours, we are more than happy to talk to you by phone or email. You can count on us to be there every step of the way, so please don't hesitate to reach out and let us assist you in any way we can.
We offer our commitment to quality
You can rest assured we take great pride in endorsing only those select brands, which not only meet our high standards of technical design and quality but also perfectly compliment our own products. We guarantee that our recommendations will never fall short of that benchmark, so feel confident that we stand behind every brand we recommend with the utmost conviction and dedication.
We offer unparalleled customisation
If you're looking for a truly personalised experience that is tailored to your exact needs look no further. Our range of exclusive products and horse accessories offer a multitude of options for personalisation which are simply unmatched by any other retailer out there. With us, you can choose your designs and colours and even add embroidery text to logos or textiles. Whether it's just a simple logo or a complete brand design, we can hold your hand through the entire process.
We offer an exchange guarantee
With our 100% satisfaction guarantee on all products, you can have complete faith in our unwavering confidence in the quality and craftsmanship of whatever you order from us. If you find your order does not meet your needs you can exchange it within 14 days (terms and conditions apply)
In addition, our two-year warranty ensures you are making a wise and secure investment. Choose excellence and join the ranks of satisfied customers, making us the go-to source for top-notch equestrian gear.
What our Customers Say
Reviewer Alan F.
Mattes are the best!
Just to let you know my Mattes girth arrived today and as always, blown away by their finished article. In my humble opinion, there isn't another manufacturer, I have ever purchased goods from, whose items have a quality, finish and durability like that of Mattes.
I would also like to thank Pink Equine for your professional and straightforward ordering process for Mattes goods, and I will certainly use you again.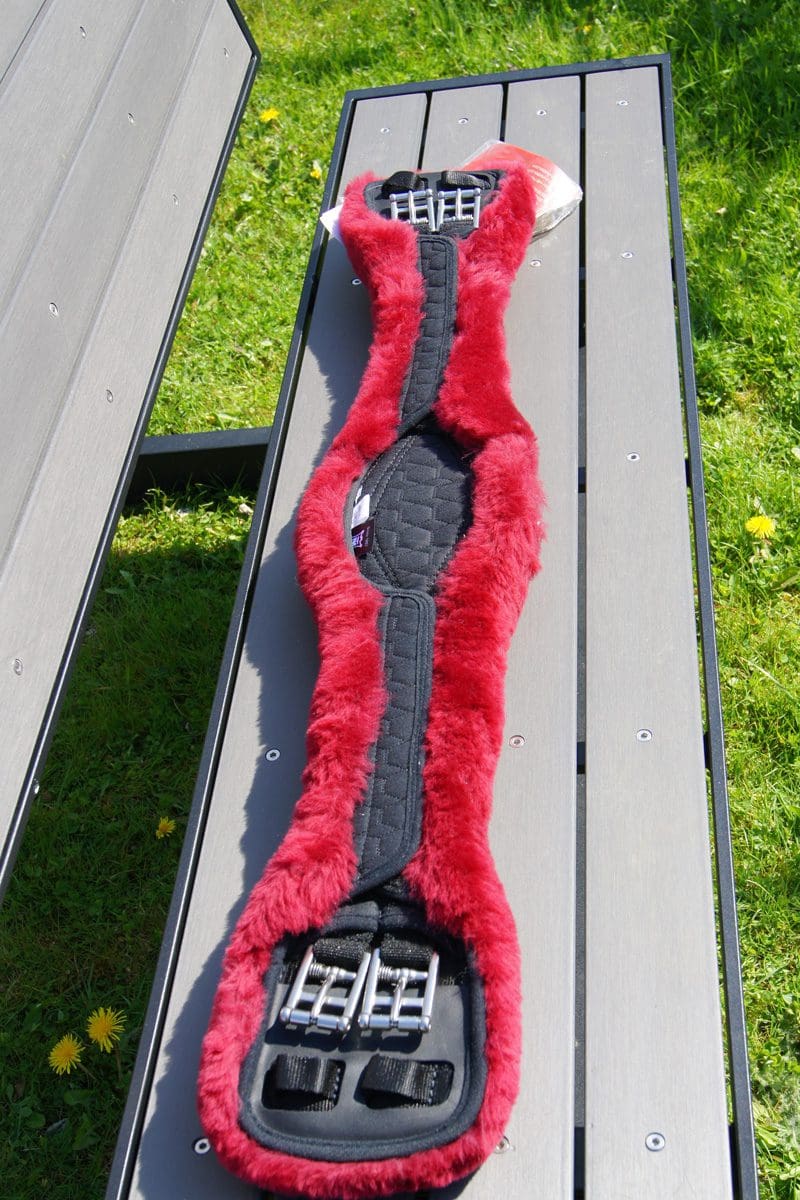 Reviewer: Rachel B.
Mattes velvet saddle pads
The best saddle pads I have ever used I wouldn't ride my horses in anything else. The quality, the fit and the variety of options available. There just isn't anything else like this on the market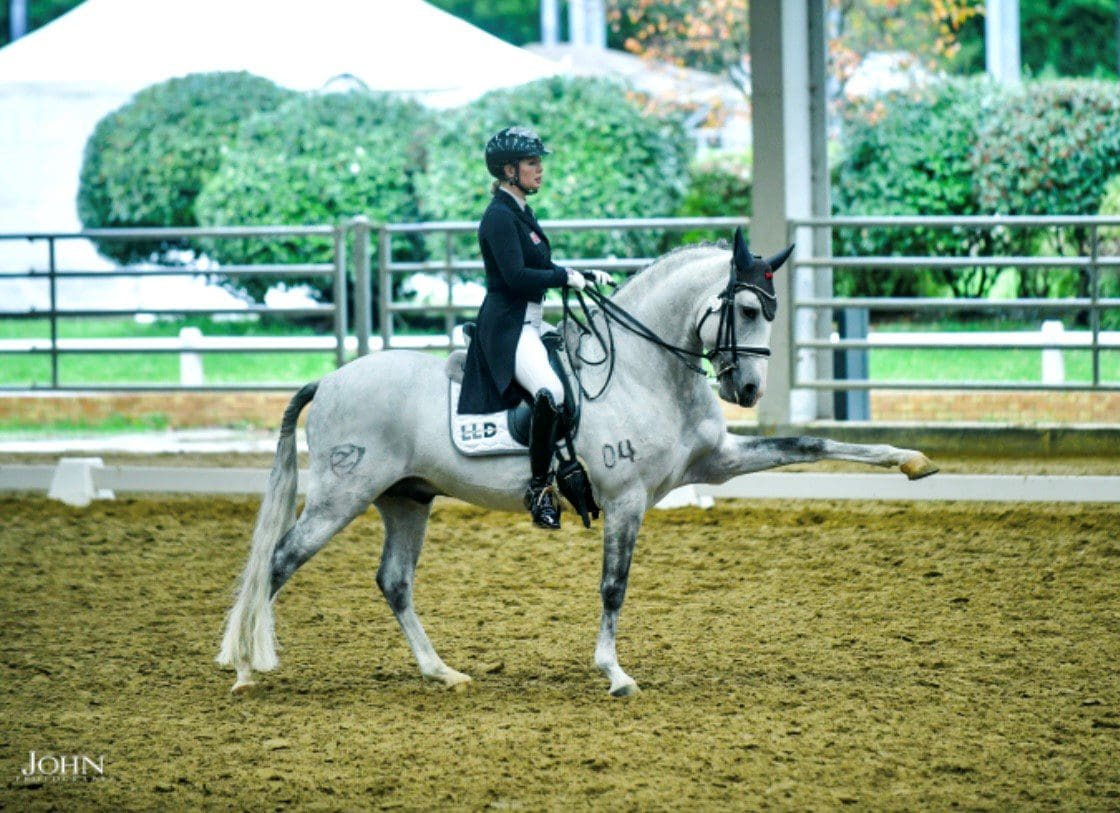 Reviewer: Sharon B.
Getting things to fit my Connemara can be such a nightmare – being a 14.2h sporty type and very short-coupled, your medium-sized Eurofit Jump Saddle Pad is perfect! I have wasted time and money buying full-sized saddle pads trying to find one that fits – 'pony' size is far too small, full size is too long and deep, and trying to find a quality cob size is nigh on impossible.
The quality and fit are perfect, without too much bulk under the saddle…I will definitely be ordering another one very shortly – just deciding which colour scheme !!!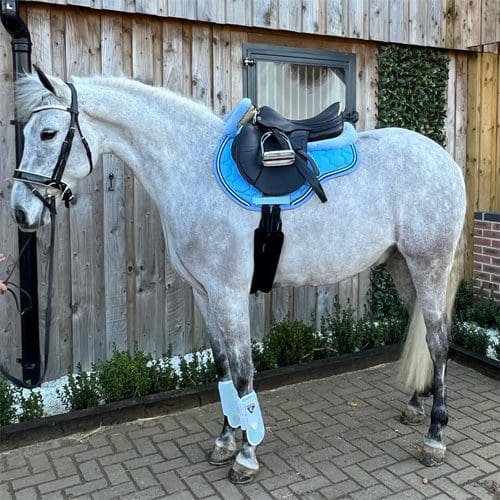 Reviewer: Blair B.
Tyffany Black Patent Wave Bridle with Custom Browband
The bridle is gorgeous. Belle will be showing in it this week. I love the patent browband and the colours of the crystals. She also loves it and dives into the bridle when we put it on. Thank you.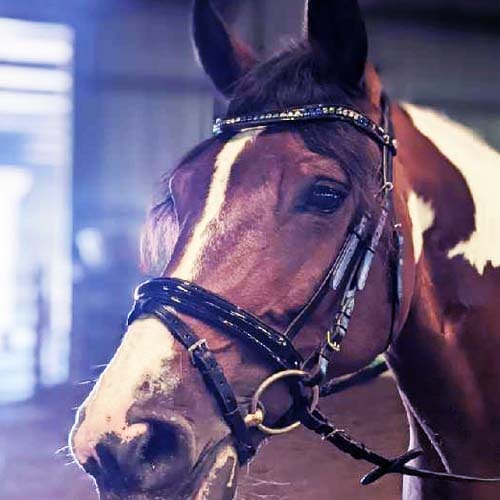 Reviewer: Zoi G.
Mattes Bespoke Short Athletico Girth with Sheepskin
"When I ordered the wrong size girth by mistake, you went out of your way to sort the problem out, I am very grateful thank you."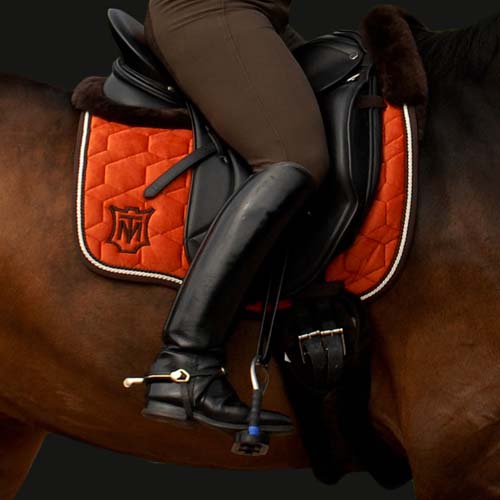 Reviewer: Gina G.
Customized Sport Crystal Bridle Brown Leather
"Baby Mustang Chino in his beautiful Pink Equine bridle. It is such a beautiful piece of tack, soft, lovely leather, I will get more!"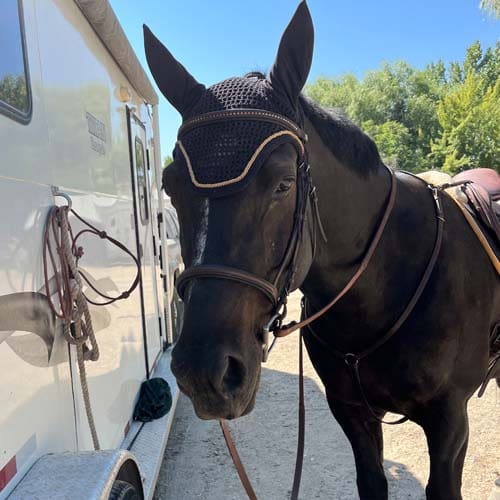 Reviewer: Robert D.
Sport Interchange 5 Point Martingale with Violet Piping
"Martingale received, the workmanship is excellent. Thank you."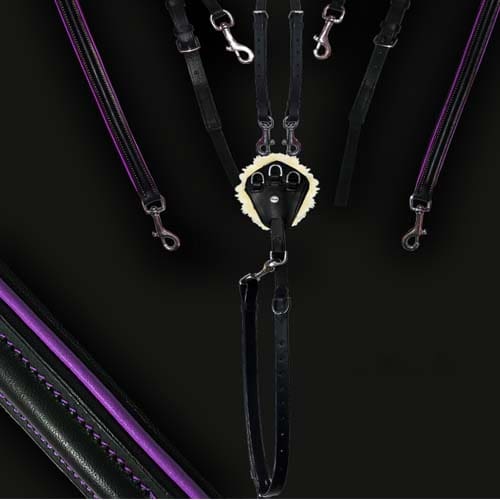 Reviewer: Peter M.
Tyffany Brown Straight Browband
"I think this is one of the best horse browbands out there and I can't wait to put it on my horse and see the beauty and glory of the animal!"
Become a VIP Member and enjoy regular savings of up to 10% on all prices

Don't forget, you must be

logged in

, in order to see Membership prices.

If you have any questions or would rather order over the phone, give us a call, it's that simple, we are here to help.