How to fit a saddle pad to a horse
Having purchased your saddle pad, the next step is to fit it. Here are our six simple steps for fitting a saddle pad to a horse.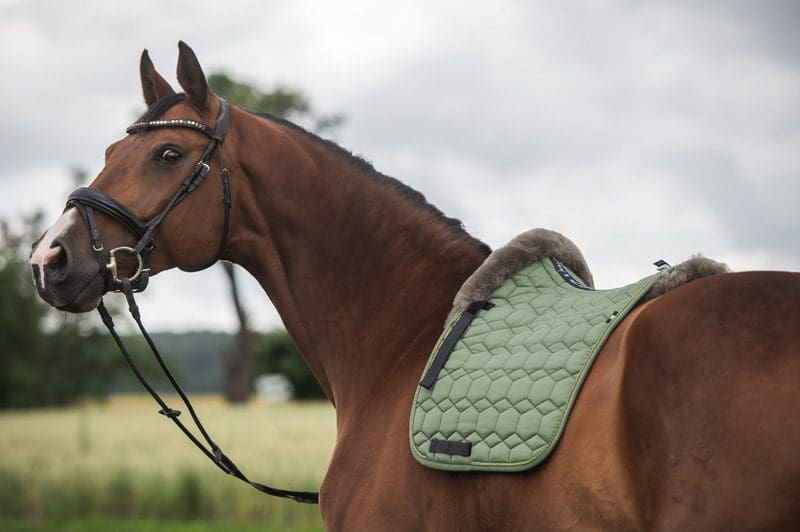 How to fit a saddle pad to a horse
There are thousands of different saddle pads to choose from, in a bewildering array of styles, colours, designs, materials and price points, but whatever the pad you decide upon, the process of how to fit a saddle pad to your horse is broadly the same.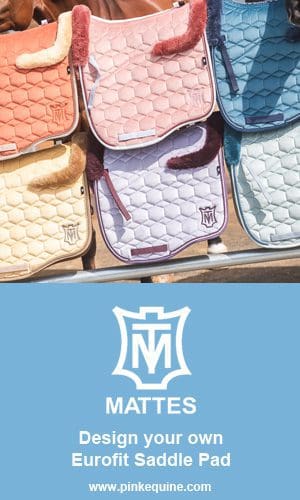 Fitting a saddle pad to your horse
There are six basic steps to ensure your saddle pad is seated correctly on your horse's back.
From the rear of your horse slide the pad over the centre of your horse's back, ensuring that it is

covering the withers.

Lift the spine of the pad up slightly and check to see if you can fit the fingers of one hand in the

space between the top of the pad and the wither. (Note if your pad sits tight on your horse's spine

or withers, the pad will be uncomfortable for the horse as it will pull downwards and not give your

horse any space to move in).

Make sure the rest of your pad is lying flat against the horse.

Take your saddle and place it slightly forward on your horse's withers, then slide it back so that it

finishes in its natural resting place dictated by the horse's conformation. (Remember to make sure

that the saddle pad does not move during this process). The saddle should stop behind the

shoulder blades, to ensure the horse has freedom of movement.

Check to make sure that you can still fit your fingers between the saddle pad and withers. If all

looks good you can finish by adding the girth.

Finally if your saddle pad has the velcro straps attach them to the saddle, stirrup leathers and girth.

This helps stabilise the pad on the horse's back, keeping it in its place under the saddle.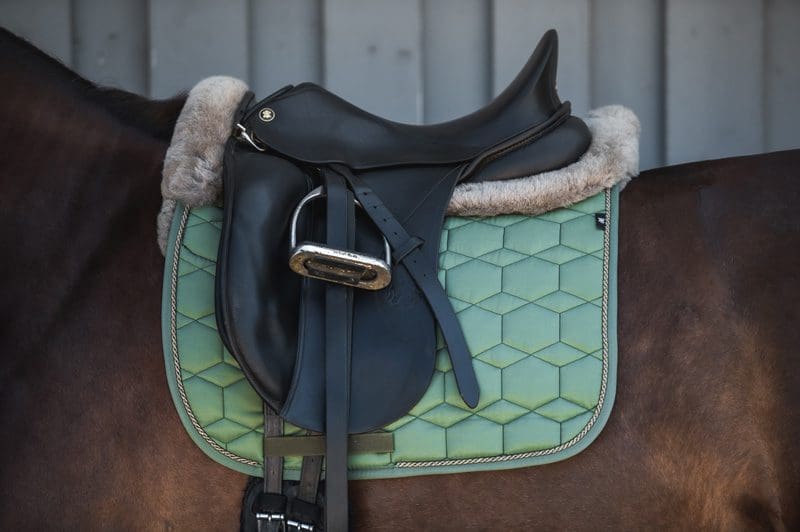 Saddle pad fitting isn't a one-off job, this is especially true if you are trying a pad for the first time. You should check your saddle pad regularly once it has been used to make sure the sweat areas are even on both sides of the pad. Similar to humans, who get fitter, lose weight and need to buy smaller clothes, as a horse gets fitter the muscles change shape. A good quality saddle pad with a correction system will allow you to add shims, to ensure your saddle pad and saddle remains a good fit for your horse.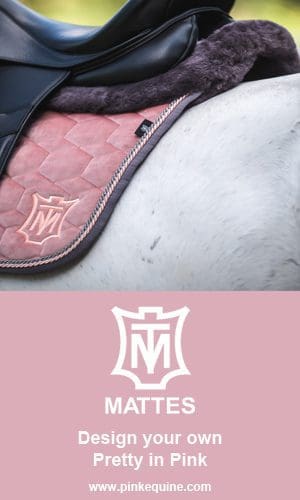 Important Note on saddle pad fit
Whilst this is a fairly simple guide on how to fit a saddle pad to a horse, it is an important point to note that it doesn't matter how good your saddle pad is if you have an ill-fitting saddle. Just as you would regularly check your saddle pad, you should be carrying out the same procedure for your saddle. A qualified Master saddle fitter can tell you if your saddle fits correctly and if not make any adjustments to the flocking or tree width. A properly fitted saddle and saddle pad can improve your horse's performance, provide maximum comfort and benefit the overall health of your horse. Don't go for the cheapest option. Invest in a good quality saddle pad, that will do a proper job for your horse and if cared for will last you many years.
Pink Equine and Mattes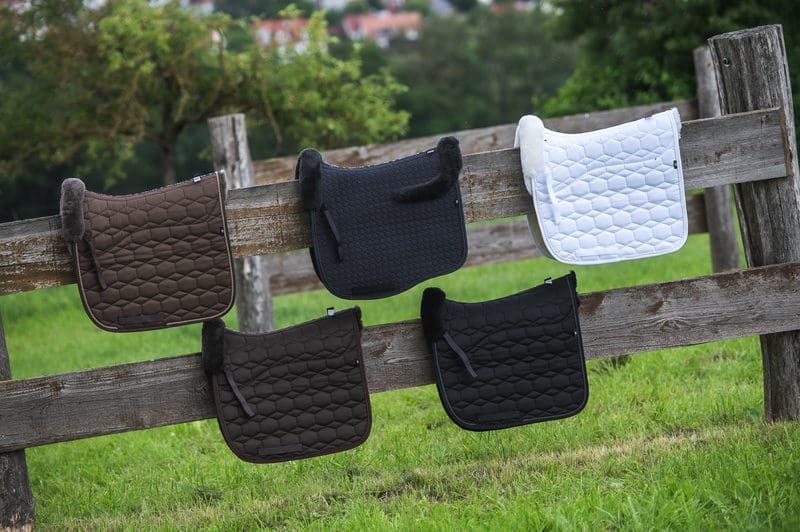 Pink Equine established in 2007, only recommends Mattes saddle pads, because of the high-quality materials used in the manufacturing process, the bespoke nature of the design and the considerable effort that has been put into the functional saddle pad composition ensuring the best saddle pad fit.
Mattes pads are made with a quilt, manufactured using a superior cotton twill fabric, the kind used in heavy-duty work clothing. Inside the quilt where flexibility and durability are important is a double layer of Polyester non-woven felt fabric which is far superior to other materials because it retains its shape under continuous pressure. The result is a naturally breathable quilt, firm enough to keep its shape over time and one that does not create pressure points for the horse. If you are looking for a replacement saddle pad, you won't find better. You can view the Mattes saddle pad range here.
Remember if you join the Pink Equine club (It's Free to join), you can enjoy a 10% discount off all our product ranges. Click here to register.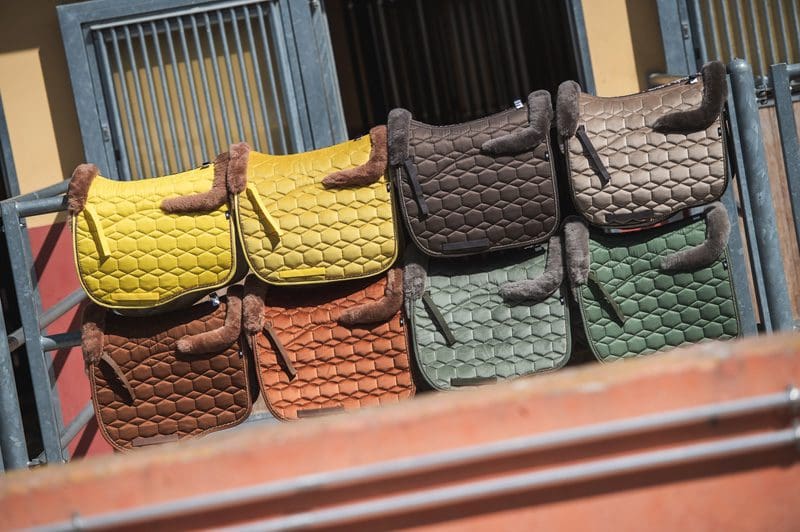 Back to Blog