Size Guide
How to Measure your girth
Firstly, your horse should be measured after work, this is to ensure that you get the correct measurement and not one distorted by your horse puffing out against the girth buckling.
Always measure your girth length on a saddled and girthed horse, both sides of the girth must be buckled evenly.
Using a soft tape measure, measure from the lower edge of the saddle flap on one side, to the same point on the other side, then subtract 30cm. Always round it up to the next length. Example

Measurement: 101cm

Subtract: 30cm = 71cm

Girth Length: 75cm

Make sure that if your horse is touchy around the mid section, that you secure the assistance of someone to help you.
A-B
50cm, 55cm, 60cm, 65cm, 70cm, 75cm, 80cm, 85cm, 90cm, 95cm, 100cm, 105cm, 110cm, 115cm, 120cm
NB: Quoted sizes may vary by +/- 2 cm.

Which Girth Style do you need?
Anatomic Girth
This Girth shape suits horses with good confirmation where the girth sits far enough away from the horses elbow. The Girth is slightly cut back at the front and back in the elbow area. (strap is rotatable).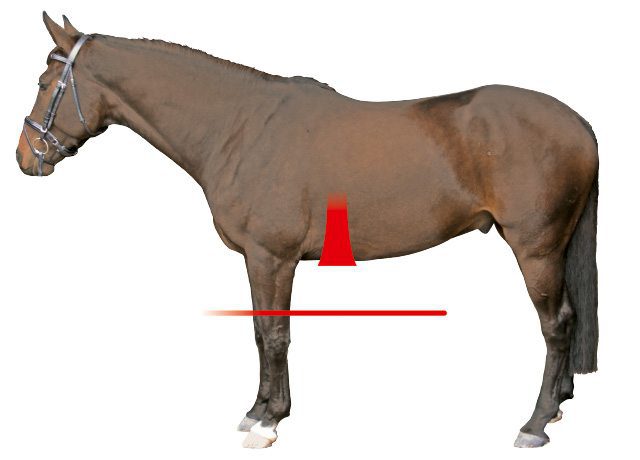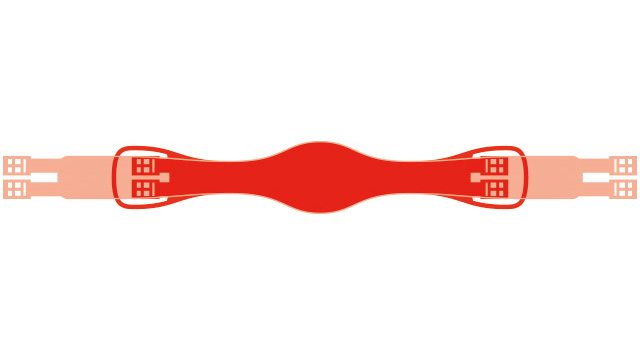 Asymmetric Girth
This Girth shape suits close coupled horses with less pronounced rib cages, where there is less distance from where the girth wants to sit and the elbows. This girth is severely cut back in front of the elbow area to compensate for this.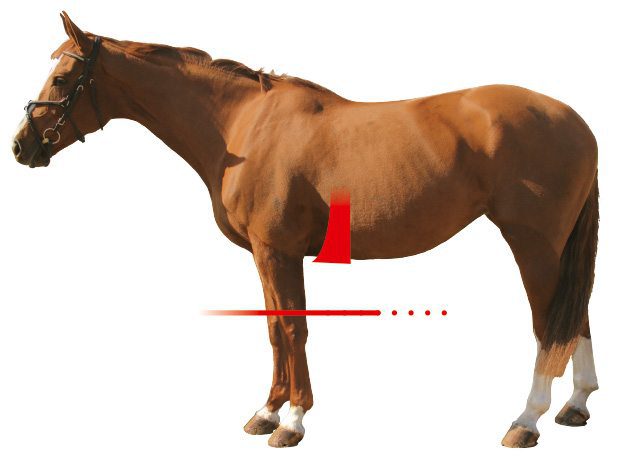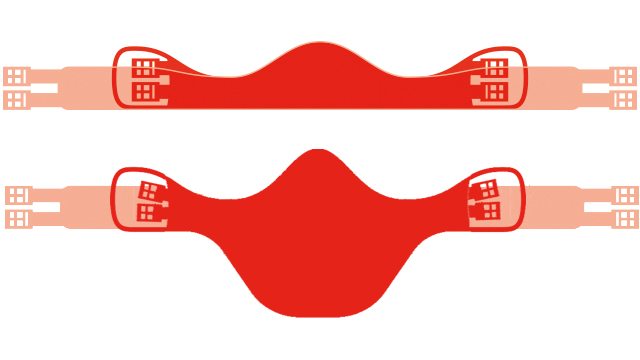 Crescent Girth
This Girth shape suits round horses with short backs and wide ribs or a narrow chest. The special shape of the girth absorbs the rib curvature so that it cannot slip forward.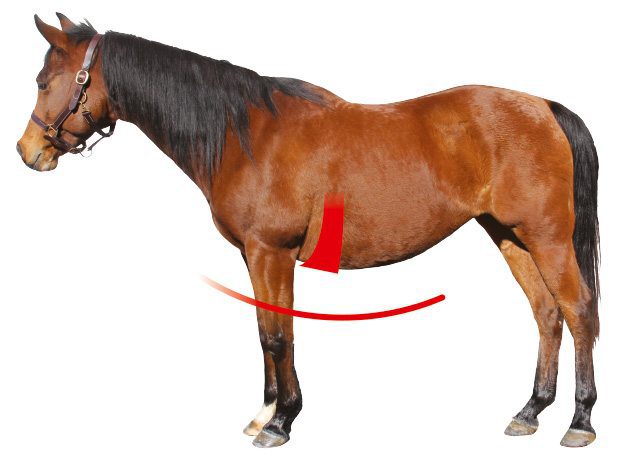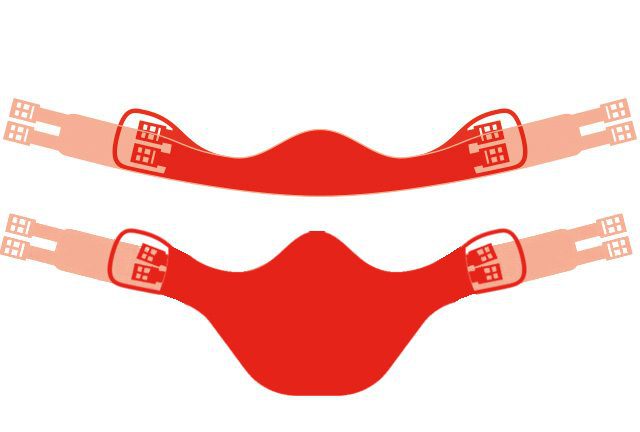 Athletico Girth
This Girth shape suits horses with athletic, strong web shaped physique. The special shape fo the belt prevents in almost all cases, any saddle slippage that may result in the girth sliding backwards.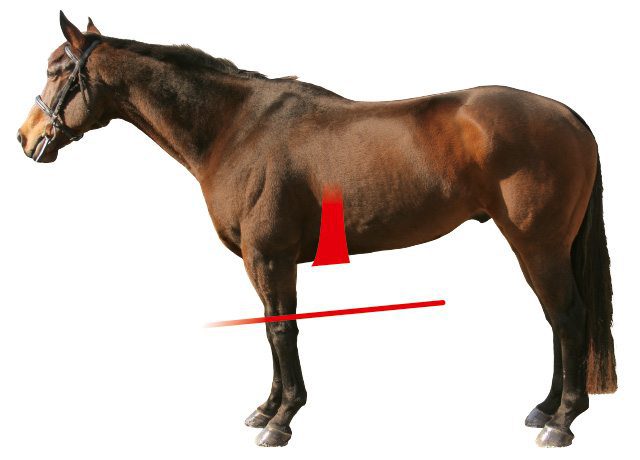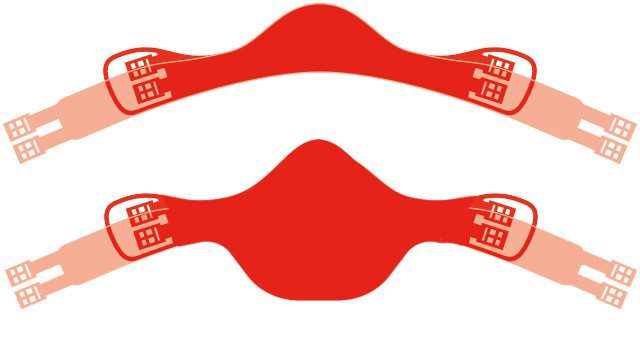 Correct Girth Fitting
A Correctly fitted Girth will ensure the maximum comfort for your horse in both ensuring there is clearance through the elbow and ensuring your saddle stays in place. Tou should ensure enough clearance that the buckles do not catch on your horses elbow, additionally that the Mattes Girth Style you choose suits your horses conformation.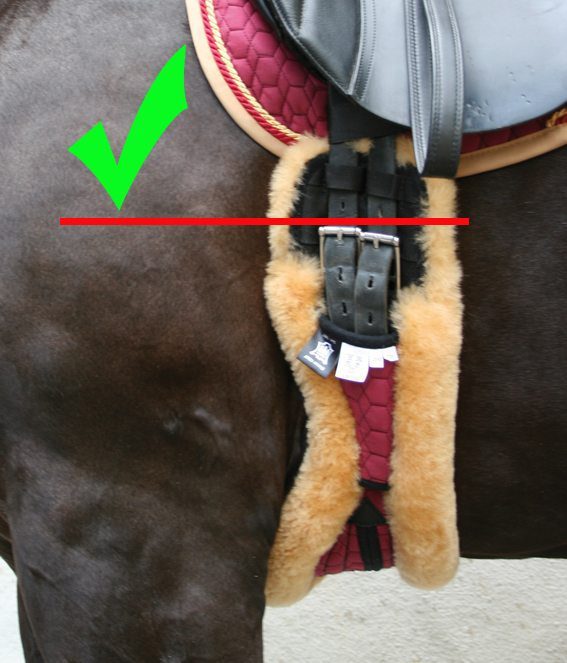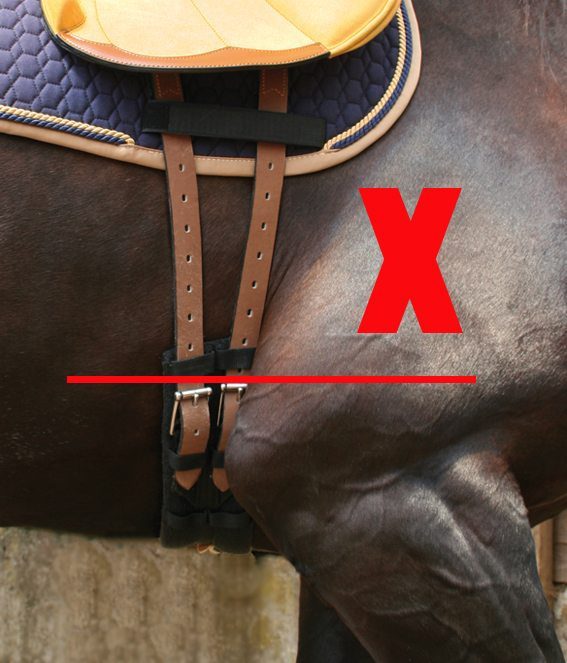 Delivery & Returns
This product is: Bespoke
[add_delivery_custom]
Finance
To help you finance your dream product, we've teamed up with paypal to offer you free credit on your purchase. All you need to do, to activate this is join up for a personal PayPal account, if you dont have one already. You can then access:-
UK - 3 Interest Free Payments
USA - 4 Interest Free Payments
You will be able to choose this option when checking out, simply select paypal as your payment method. Terms & Conditions apply.
Reviews (0)
Description
Description
Mattes Equestrian Leather and Sheepskin short girths are the most flexible on on the market today.
You are able to choose from several different styles, which have been designed to ensure maximum comfort for your horse. Made of top quality leather, the sheepskin on the short saddle girth is completely removable to allow for easy maintenance.
The feel for the horse is comfortable thanks to the particularly dense sheepskin that is, padded with POLY-FLEX® and very soft, thanks to the SOFT-EDGE technology.